Introducing the filmmakers - Ava Bounds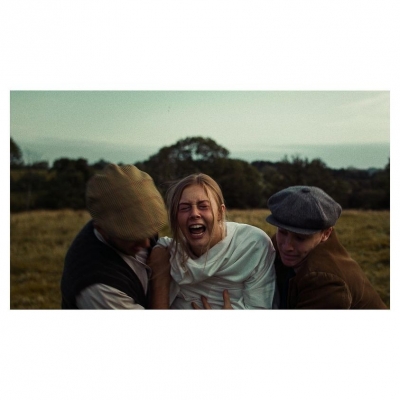 Some of the authors we present to you are amateurs who only play with the film. But that is certainly not true of this versatile author. Ava Bounds is a 16-year-old filmmaker who entered the festival with the film Beth. It is her umpteenth film and it is very successful - In 2021, 'Beth' won the IMDb New Filmmaker competition - making Ava the youngest recipient of this award in its history.
Ava Bounds, born in 2005, is a young filmmaker based in Yorkshire, UK. A multi-talented director, screenwriter, professional actor, musician and an artist, Ava began her performance career in London's West End at the age of 12, working with Sam Mendes in the Olivier Winning drama 'The Ferryman' for six months.

To date, Ava's films have garnered 19 wins at international film festivals, some being BAFTA and Academy award qualifying.

Now at Film School in Yorkshire and working with some of the North of England's most talented filmmakers, Ava continues to write, develop and direct short films in her own absurdist style.
The film is about one mental health journey, a parodic humour and the 19th century. A true story of one asylum patient's struggle and her focus on returning home that does not go as she planned. A short period piece highlights the travesty shown to those resting in unmarked graves of asylums dying from barbaric treatments.
AUTHOR'S NOTE TO THE FILM "BETH":
"This is a film that dodged 2020 COVID restrictions every step of the way - it was clearly meant to be made. I've always been interested in historical drama and the story of the UK's Victorian Mental Asylums is a piece of forgotten history that is full of fascinating stories. The ending came to me first. Then began my research into the admission records of actual patients at The West Yorkshire Pauper Lunatic Asylum (now Highroyds). Elizabeth Hannah Martin's story struck me as one that should be told and it fitted perfectly with my script concept. I reminded the cast constantly that Beth was a real person and we should always respect her and her struggle. This is what helped the film to flow so beautifully I think. Coming out of the COVID lockdown, I was very lucky to find a brilliant crew who were all delighted to be working again! Locations were all within Yorkshire, UK - a Workhouse Museum, local woods, grand period home and Highroyds Asylum Cemetery. The bedroom scene was filmed in an old woodshed that I cleared and painted. Costumes were difficult to find as all costume hire places were closed but one came to the rescue at the final hour. We shot with strict COVID restrictions. The weather for Northern England was unusually wonderful!"