Introducing the filmmakers - Li Hanlu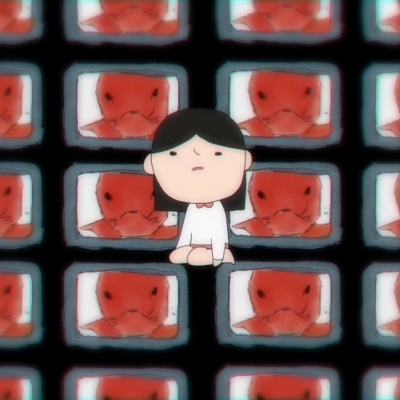 The author Hanlu Li, as the name suggests, is from China. And she came in with a very interesting film on a very interesting topic. In her films, Li Hanlu likes to express and portray the subtle emotions formed in a child's subconscious. Li Hanlu is a 20-year-old animation director and illustrator from Shijiazhuang, Hebei. She is currently studying animation at Tianjin University of Science and Technology.
Her film is called Beg Nuts. Bullying, poverty and a lonely childhood. When a father and daughter move and the girl is bullied by her classmates at the new school, the father advises her to go and try to please the bully. A short animated film about the psychological impact of oppression and the emotional dilemma of a daughter of a single-parent who in her childhood has to think of how to support both of them.
Author's note on understanding the film:
The story of this movie is actually my own childhood experience. When I was little, it seemed to me that every child's family was equally unhappy, equally repressed and equally misunderstood. What I wanted to deal with the most in this film are family issues. It seems to me that all parents feel that the key to protecting their children and themselves is to be social. The father in the film is no exception. He believes that only by having his little girl join the group will he ensure that she stops being bullied. It is this reasoning, however, that causes the girl to break down when her father finally hands her a large bag of walnuts. A father loves his daughter very much, but this represents the last straw for her that breaks her. This film thus tries to undermine the notion that there is only ""right and wrong"" and tries to capture the subtle emotions of the characters' situations, instead.

Authors note on film technique:
Compared to traditional dramas, this film focuses on expressing the human condition. I therefore used some expressive methods to enhance and visualize the emotions and restore the inner life of the girls in the film.

For the artistic style, I chose an imitation of a watercolor. I did not refine the scene too much with it, but the way the technique looks like, it gives us a rough feel. (It's also as fleeting as most of my memories from childhood, where I only remember how I felt and not exactly what happened most of the time.) I then also decided to leave a lot of white space for the art style and story. Matching the art style and tone of the film in my opinion helped the story feel more cohesive and more accurate and much more sensitive in what emotions it conveys.