LIMITED POSSIBILITY TO WATCH FESTIVAL MOVIES!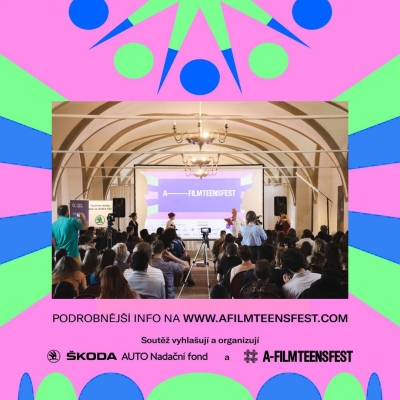 ✨Attention all movie enthusiasts! ✨

✨ LIMITED TIME OFFER: Watch our award-winning festival movies until Sunday, June 18th! ✨
WATCH HERE: https://www.afilmteensfest.com/?languageCode=En

This is your chance to discover the hidden gems that garnered prestigious awards.

⏰ But remember, time is running out! Don't miss this incredible opportunity to dive into the extraordinary world of our festival movies. The clock is ticking, and the curtain will soon fall. ⏰

Grab your virtual tickets now and embark on an unforgettable cinematic journey! Simply visit our website and start streaming today. Whether you're a seasoned film buff or just looking for an escape, our festival movies will transport you to places you've never imagined.
Hurry and share this news with your friends and loved ones so they don't miss out on this limited-time offer! Together, let's celebrate the art of storytelling and experience the magic of cinema in all its glory.

Join us and let the power of film ignite your imagination until Sunday, June 18th! Don't miss this golden opportunity. ✨

#FilmFestival #AwardWinningMovies #CinematicExperience #LimitedTimeOffer #DontMissOut #ImmerseYourself #MovieMagic #CinemaLovers #VirtualTickets #ShareTheNews