Saša Rašilov - actor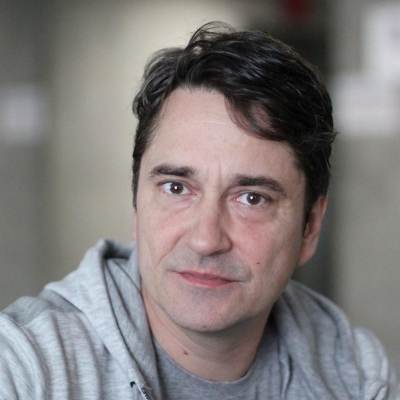 This charismatic actor was born in Prague into a well-known artistic family. After studying at the conservatory, he went on to the DAMU. Already during his studies he worked in a large number of Prague theatres. He played for example in Divadlo Na zábradlí, E. F. Burian, the National Theatre, the Reznice Theatre. He still plays at the Comedy Theatre today.
Apart from theatre, he is also a very successful film actor. He started in the film "Big Beat", continued with the fairy tale "The Magic Purse", starred in the series "Hospital at the end of he City after twenty years", in the films "Lovers and Murderers", "From Subway with Love" and "Soul as Caviar". Among other things, he made his mark in the hearts of the audience with the role of Oldřich Nový in the series "Bohemia". Saša is a great dubber. The audience may know him as one of the main dubbers of Johnny Depp, Ryan Reynolds or Ewan McGregor. His distinctive voice has certainly caught your attention in the films "Spider-man: Homeless", "Salmon Fishing in the Yemen", "City of Lies", "Pirates of the Caribbean" and "Fantastic Beasts: The Crimes of Grindelwald".